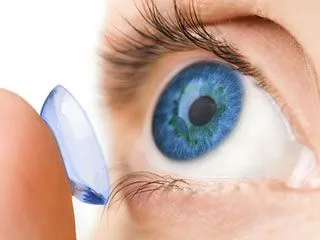 Contact lenses are a powerful tool for correcting vision. At ABC Vision in Portland, Sherwood, and Hillsboro, we specialize in contact lens exams, eye care, and lens fittings that make better sight possible for our patients.
Eye Exams
We recommend regular eye exams from one of our doctors of optometry to gauge the health of your eyes. The eye doctor will be looking for early warning signs of eye diseases that could compromise your vision. We will also be looking for any changes in your vision and determining the best vision correction prescription for you.
Contact Lens Exams
Contact lens exams aren't the same thing as comprehensive eye exams. During a contact lens exam, a doctor of optometry will measure your eyes to see which contact lenses will provide the perfect fit. Your eye doctor will also make sure your eyes produce enough tears to keep the contact lenses lubricated. We will recommend which type of contact lenses are appropriate to try.
Soft Contact Lenses: These are commonly prescribed because of the clarity of vision and comfort they provide.
Rigid Gas Permeable Contact Lenses: These provide very crisp vision and are resistant to protein buildup. They are initially less comfortable than soft lenses.
Extended Wear Contact Lenses: These types of lenses can be either soft or rigid gas permeable and they are designed to be worn continuously for a while that can be as little as a week or as long as a month.
Disposable Contact Lenses: True disposable lenses are worn one time and then thrown away. There are also variations on disposable lenses where the contacts are on a schedule to be replaced frequently.
Toric Contact Lenses: These are soft lenses that are weighted on one end to adjust for astigmatism or irregular shape of the eye.
Some contact lenses are also available in colors that change the look of the wearer's eyes. We'll ask you to wear a pair of trial lenses for a few days to ensure that we have found the perfect fit.
Schedule an Appointment Today
Our online scheduling tool makes it easy for you to book an appointment for a contact lens exam at the location and time of your choice. ABC Vision serves patients in our offices in Portland, Sherwood, and Hillsboro. You will never feel like you're being seen at a big-box chain. At ABC Vision we are proud to be your neighborhood eye doctor.